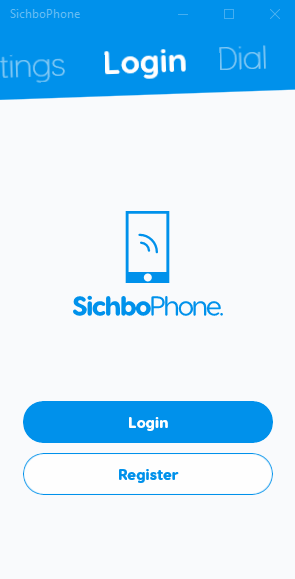 SichboPhone gives your Windows 10 device a virtual cell phone number that can send and receive phone calls and SMS messages exclusively over WiFi internet.
Everything is Pay-as-you-Go through PayPal. Number rental and call charges are always billed at wholesale cost plus a €1 euro per month gratuity fee which helps keep SichboPhone online.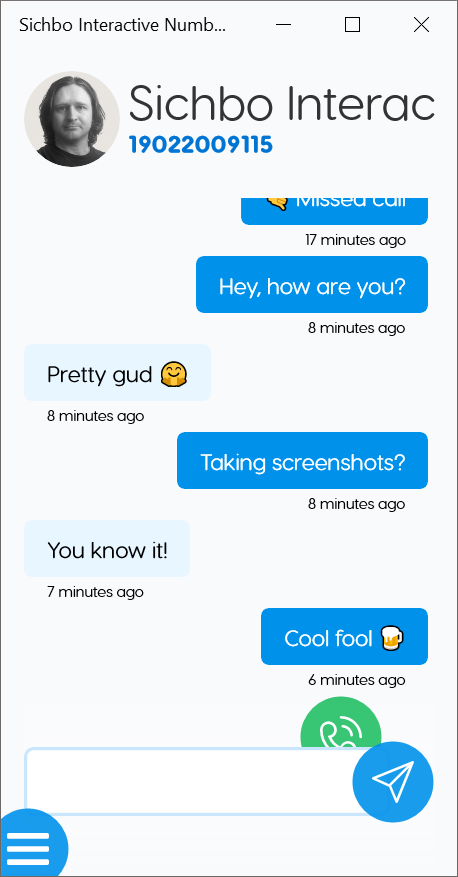 Don't you miss the good old ICQ and MSN Messenger days when chat programs opened each person in their own window? Yeah.. same. So it does the thing.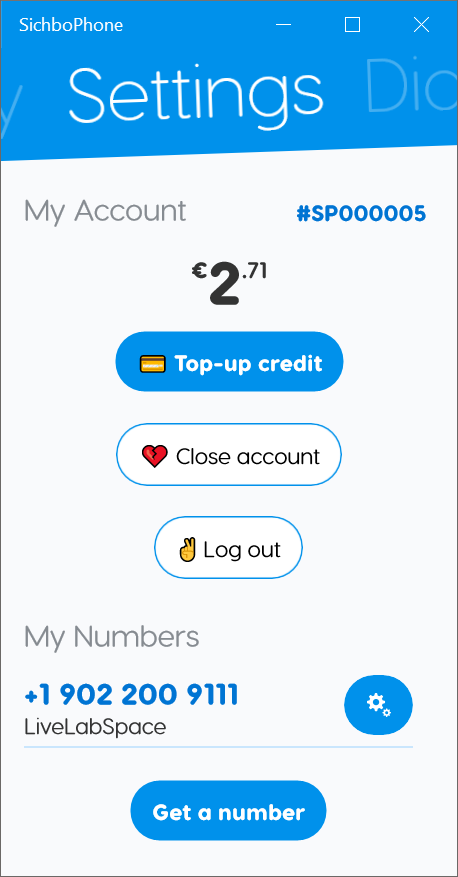 I hope you'll find the Settings super easy to get around in.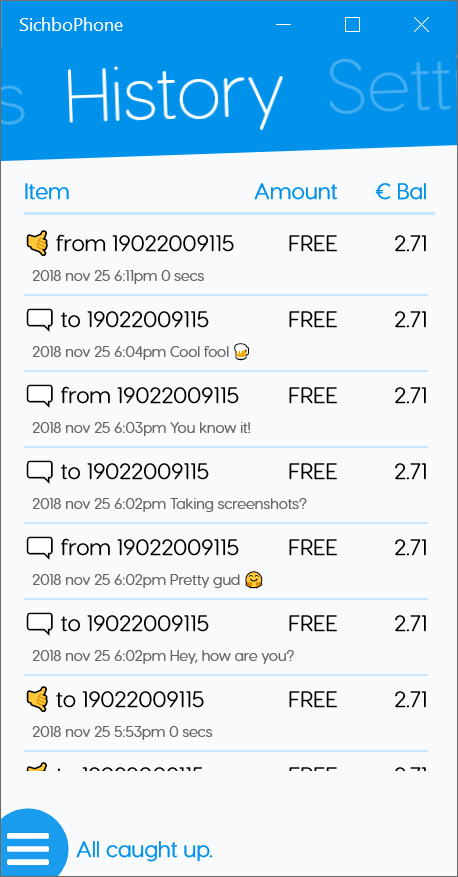 All of your calls, texts and wholesale charges can be easily reviewed. Your texts are encrypted at rest on SichboPhone servers and you can redact things at any time.

Also, calls to other SichboPhone users are free, since we don't need to involve the telco provider.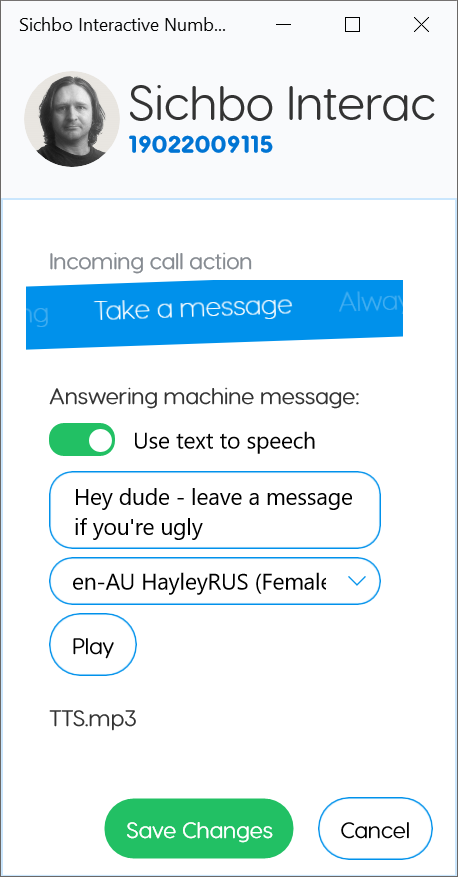 Custom answer rules can be set up for any of your numbers as well as on specific contacts. For example you can "block everybody" but "always accept" calls from somebody special.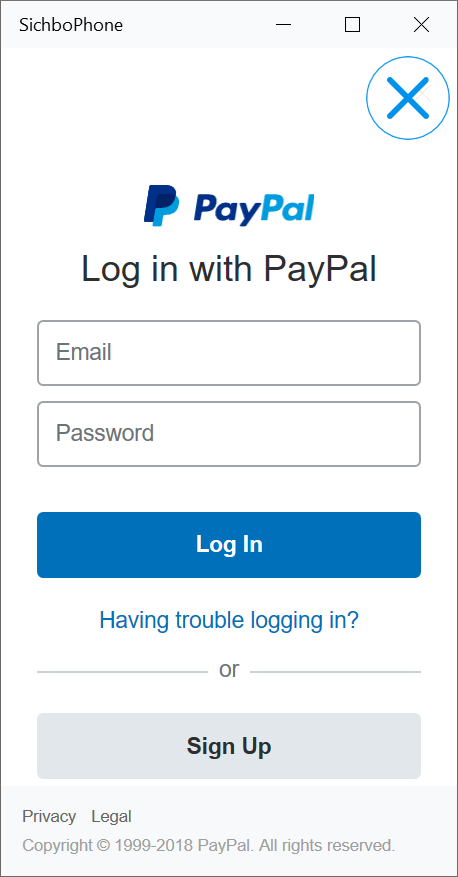 SichboPhone takes security and privacy serious and always authenticates over PayPal. Your PayPal account is your SichboPhone account. This way none of your personal details are ever stored on our servers and you don't need to maintain yet another password.
SichboPhone on a Windows 10 Nokia Mobile