Windows 10 includes a couple of handy features which SichboPhone will take advantage of.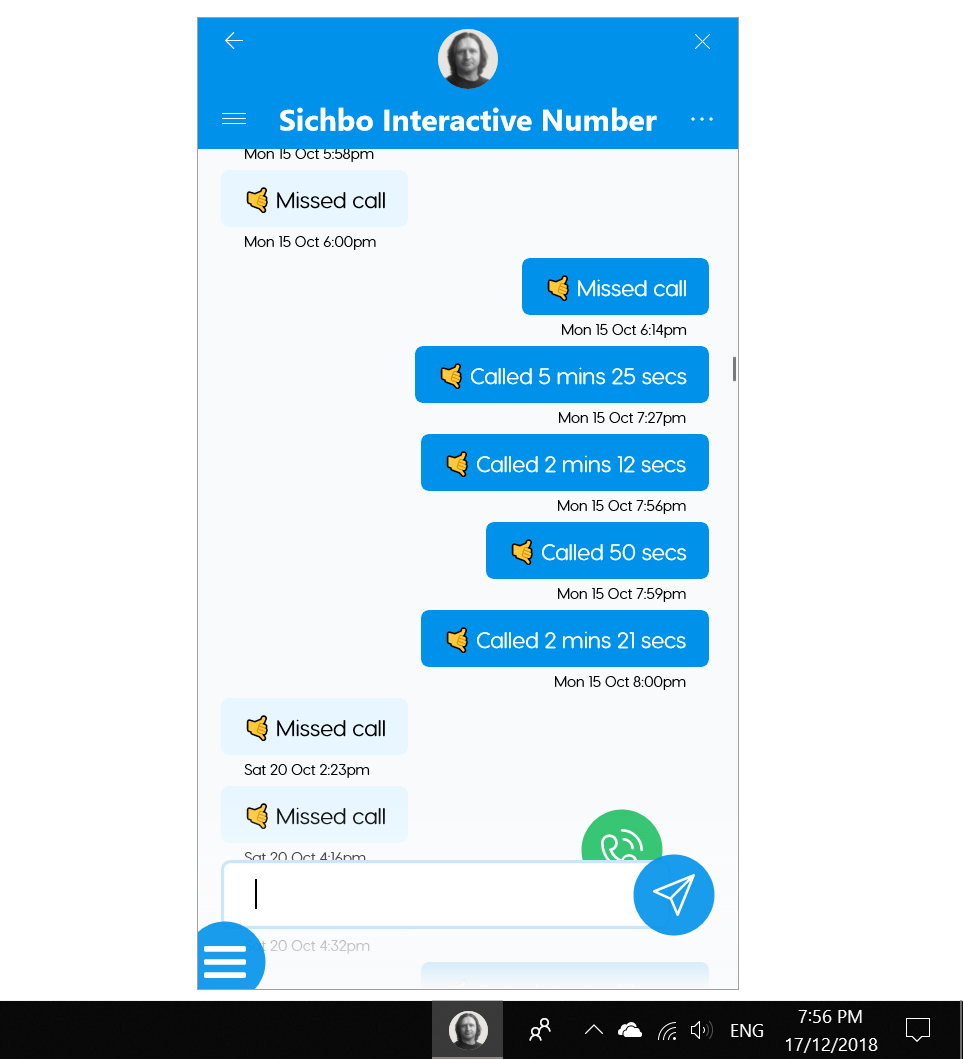 The Pinned Contacts feature introduced by Microsoft not too long ago means any contact pinned to your task bar can be sent an SMS or phoned with a simple click.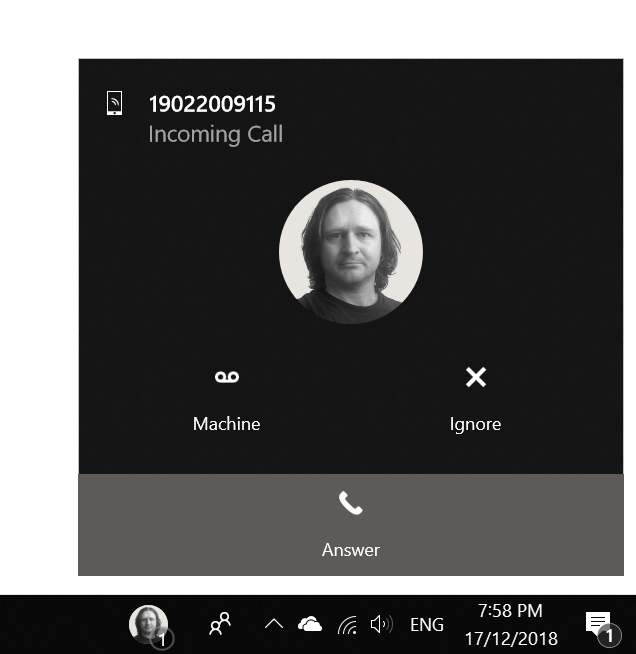 The standard Windows notification system is also supported, as well as connected standby so that you can receive calls when your device is on a low powered standby state.

Naturally we also have the usual Windows contact/address book integration. We leave everything alone in your default Windows contact store so that it stays as you originally had it — because apps that create their own separate contact stores are annoying, you know like eh?
Download for Windows 10